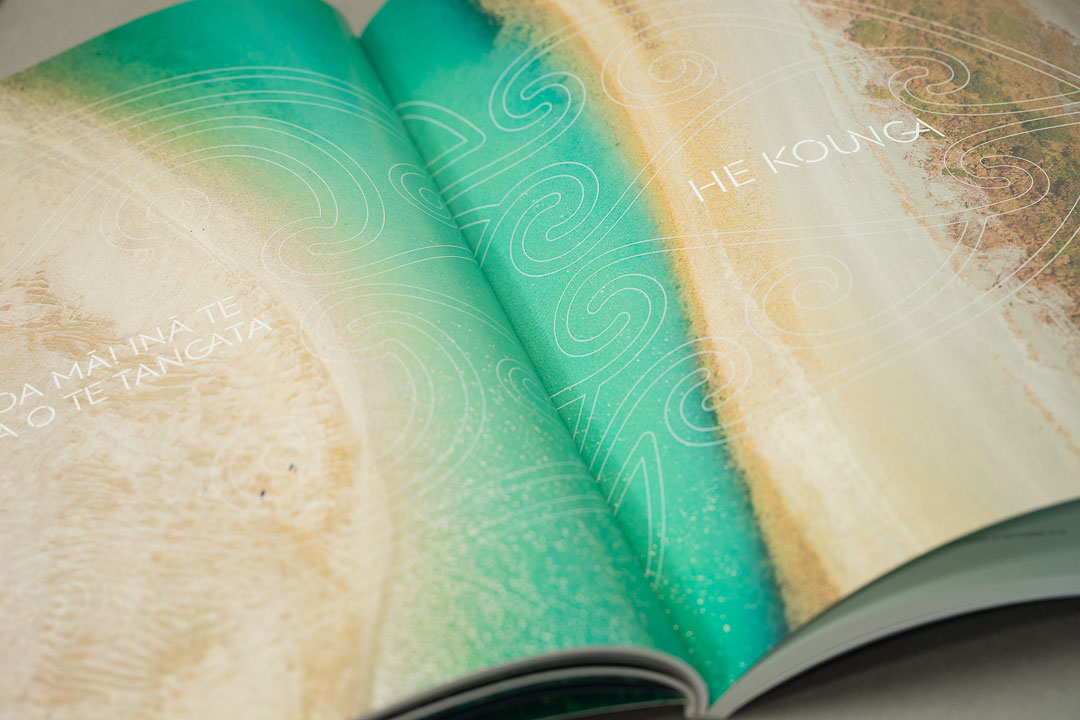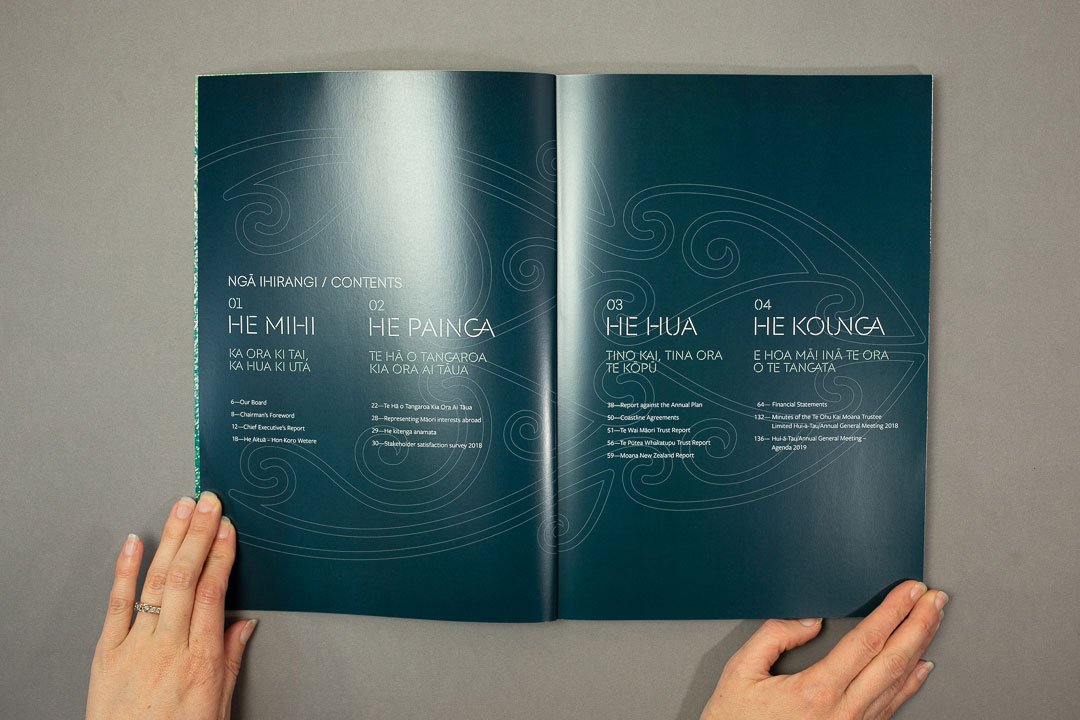 Te Ohu Kaimoana
Annual Report 2018
---
We designed Te Ohu Kaimoana's Annual Report in
partnership with the team at Fly. The design
tells the story of the journey the Kaimoana takes from sea to land, seen from the view point of the manu (bird).
We developed the design direction of the report and crafted the unique multi-layered Kōwhaiwhai pattern that is featured throughout. The beautiful photography is by
Erica Sinclair
.
To see more of this project and read a full case study, visit
Fly's website
.
---
Creative Direction: Johnson McKay, Fly
Client:
Te Ohu Kaimoana
©Copyright 2012–2018 Fay and Walter Ltd. All rights reserved.