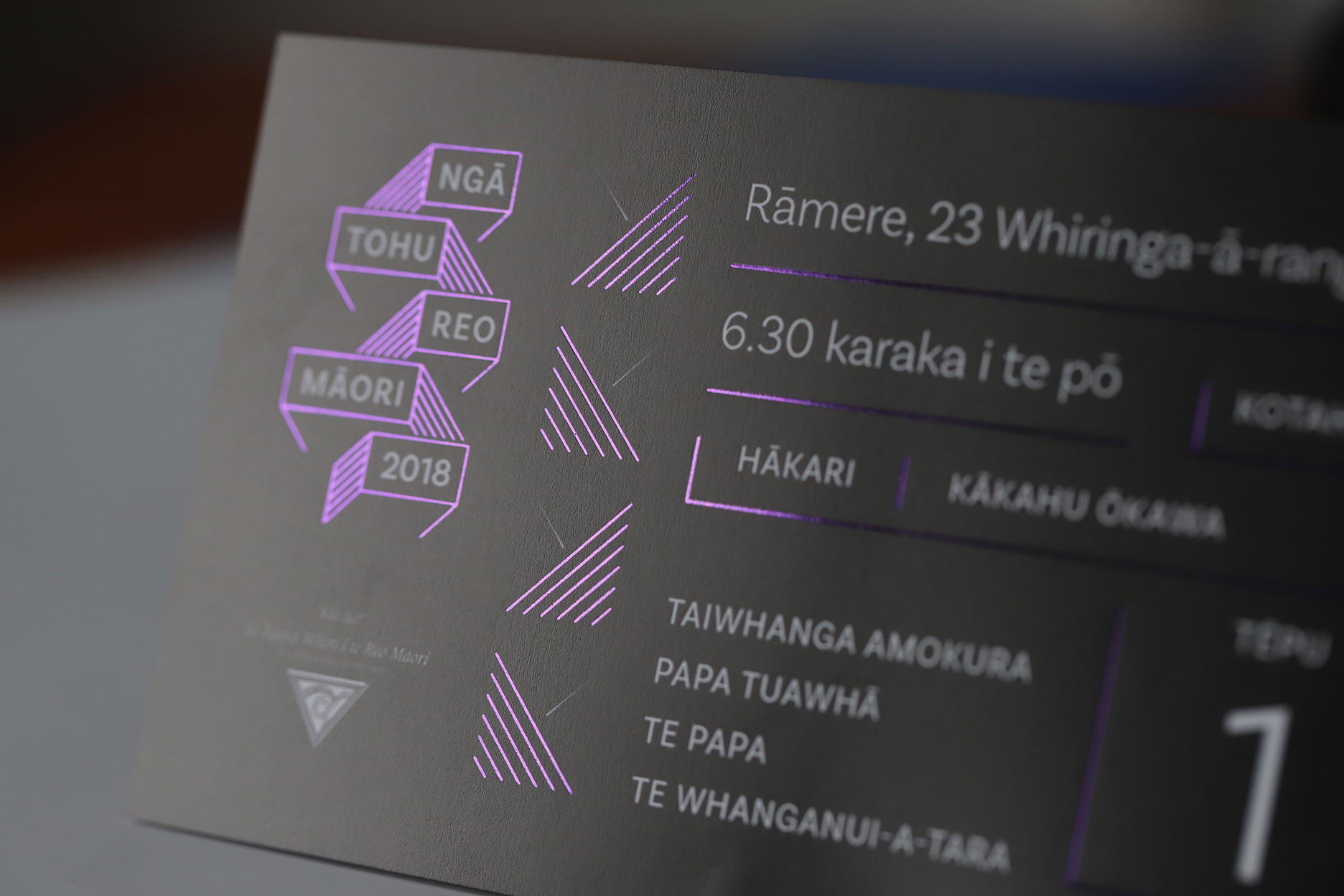 Māori Language Awards
Awards identity
---
We designed the identity for Ngā Tohu Reo Māori, the big awards night that recognises excellence and commitment to te Reo Māori from individuals, groups and organisations. The identity included the taonga/trophies, programmes, menus, tickets and gift bags.
---
Client:
Te Taura Whiri i Te Reo Māori
©Copyright 2012–2018 Fay and Walter Ltd. All rights reserved.