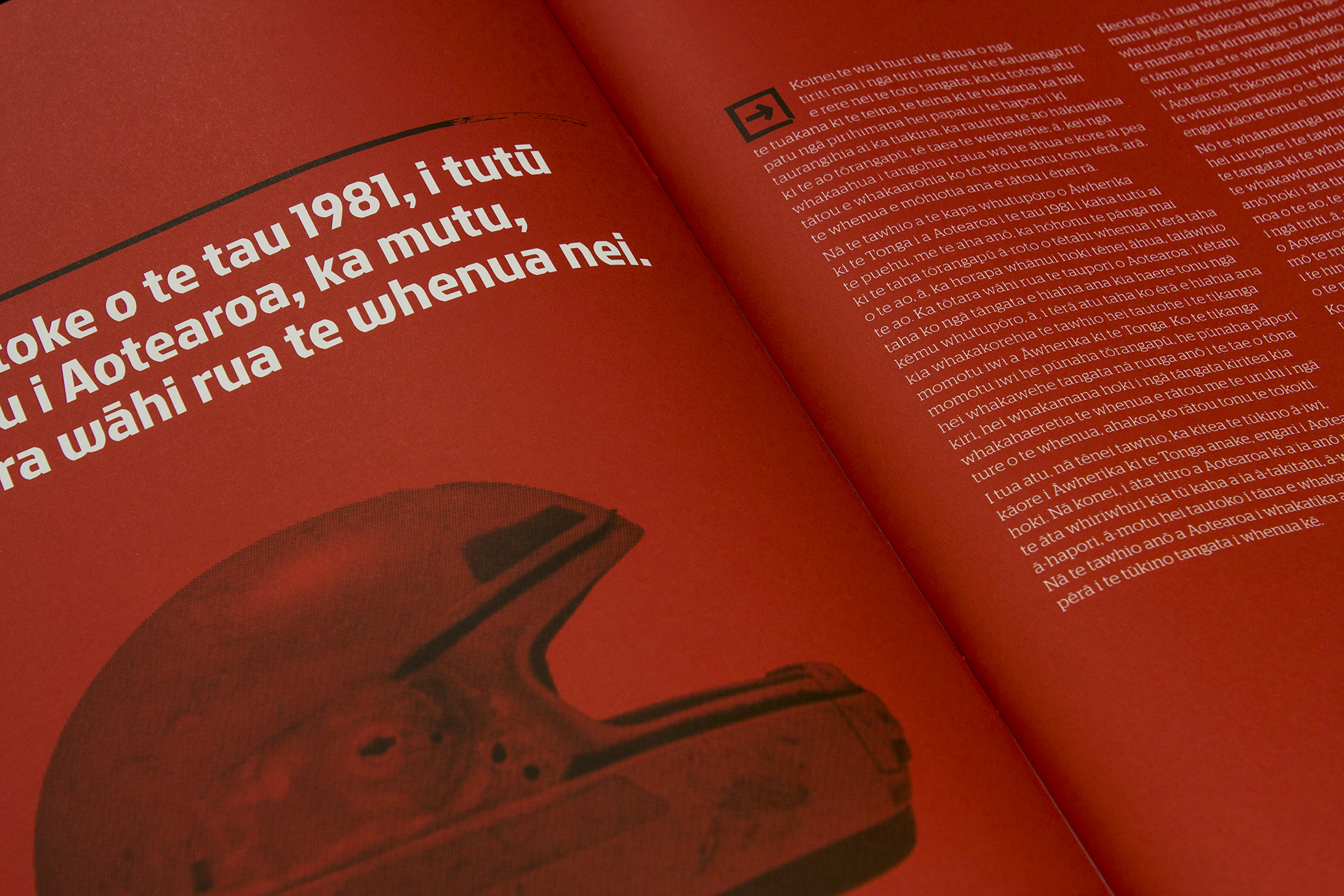 Mātaki Mai ana Te Ao | The whole world is watching
Educational Resource Pack
---
Winner, PANZ Book Design Awards: Edify Award for Best Educational Book 2017

We worked with Huia Publishing to design a Te Reo Māori educational resource that focuses on the events of the 1981 Springbok tour of New Zealand. The resource was designed to engage year 11–13 students and provoke them to explore the concept of social consciousness, while improving their research and literacy skills. The design needed to be dramatic and powerful, showing the confrontation and conflict that was present throughout the tour in New Zealand, and the impact it had across the world to South Africa.

The full kit includes a class set of student resource books (Te Reo Māori), teacher resource (bilingual) with picture card pack, DVDs of Patu! and Try Revolution, and the containing box.
---
Client:
Huia Publishing
©Copyright 2012–2022 Fay and Walter Ltd. All rights reserved.