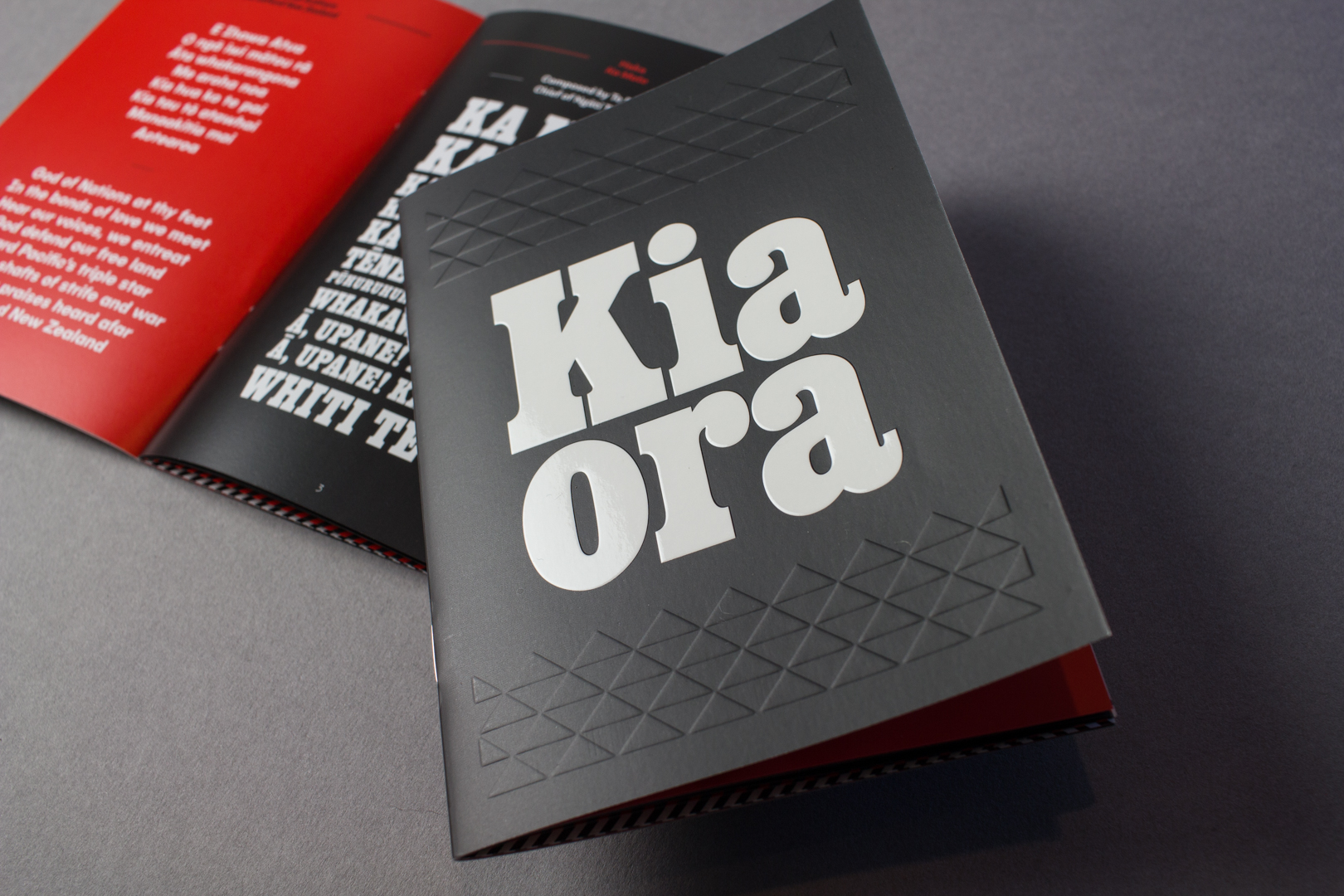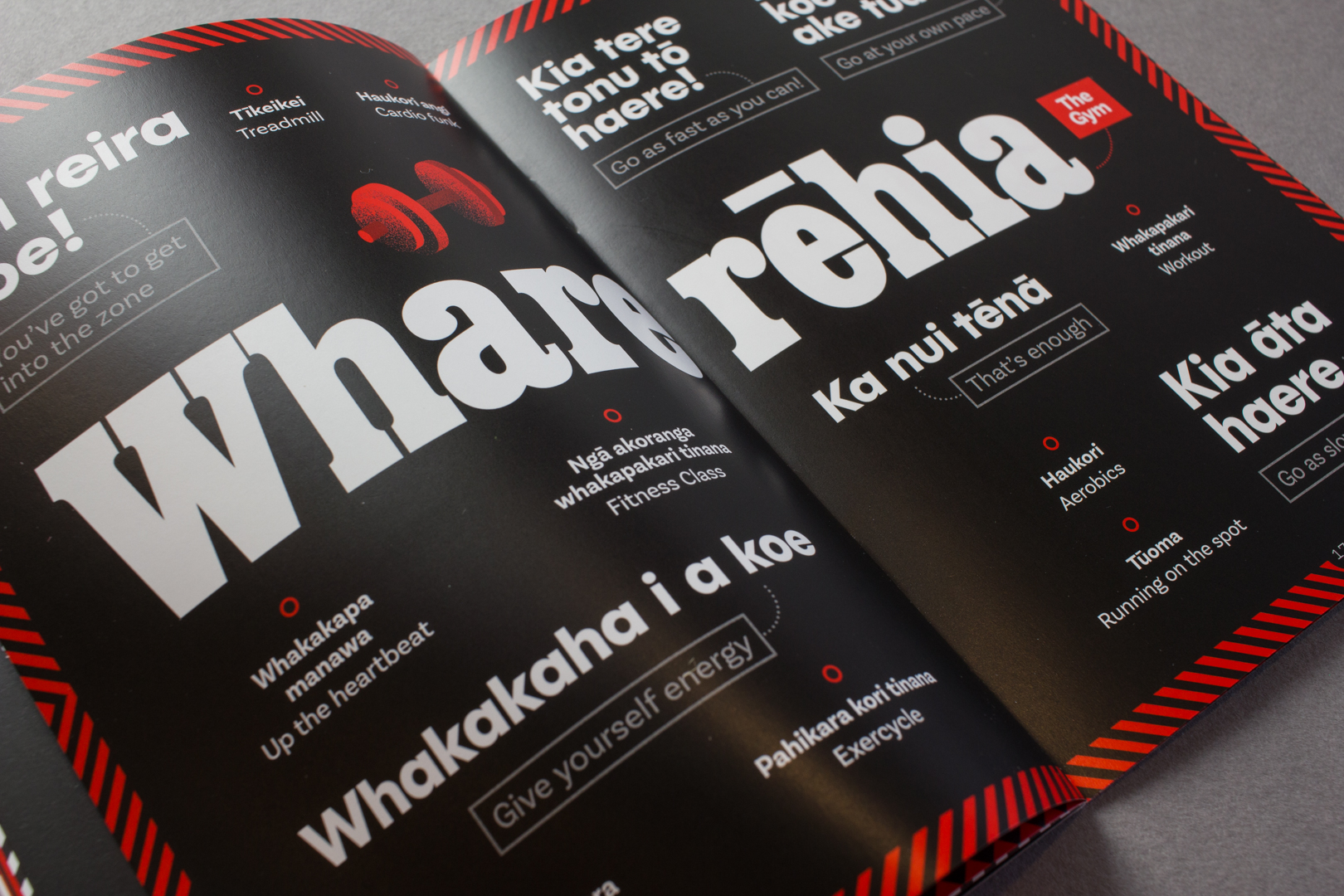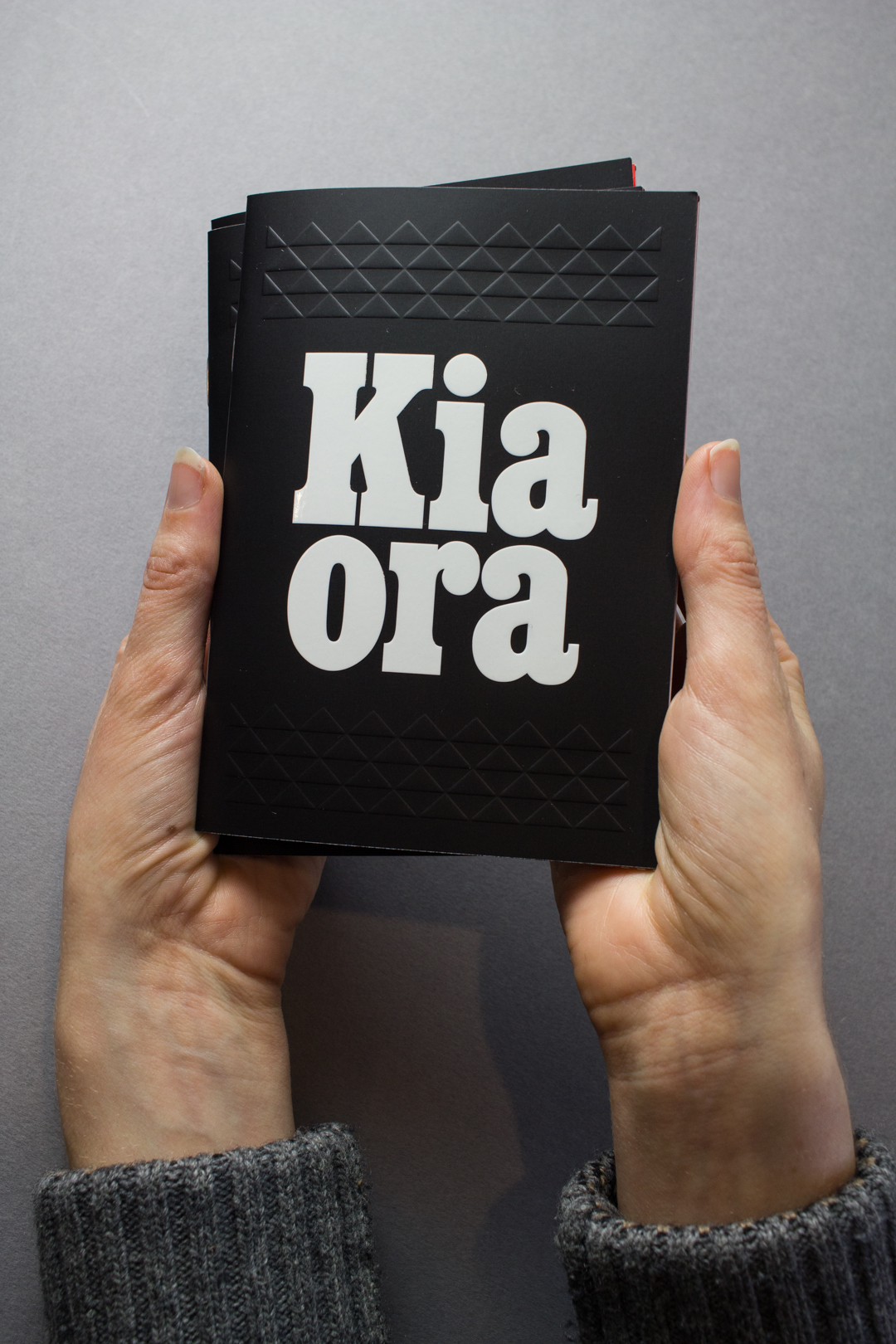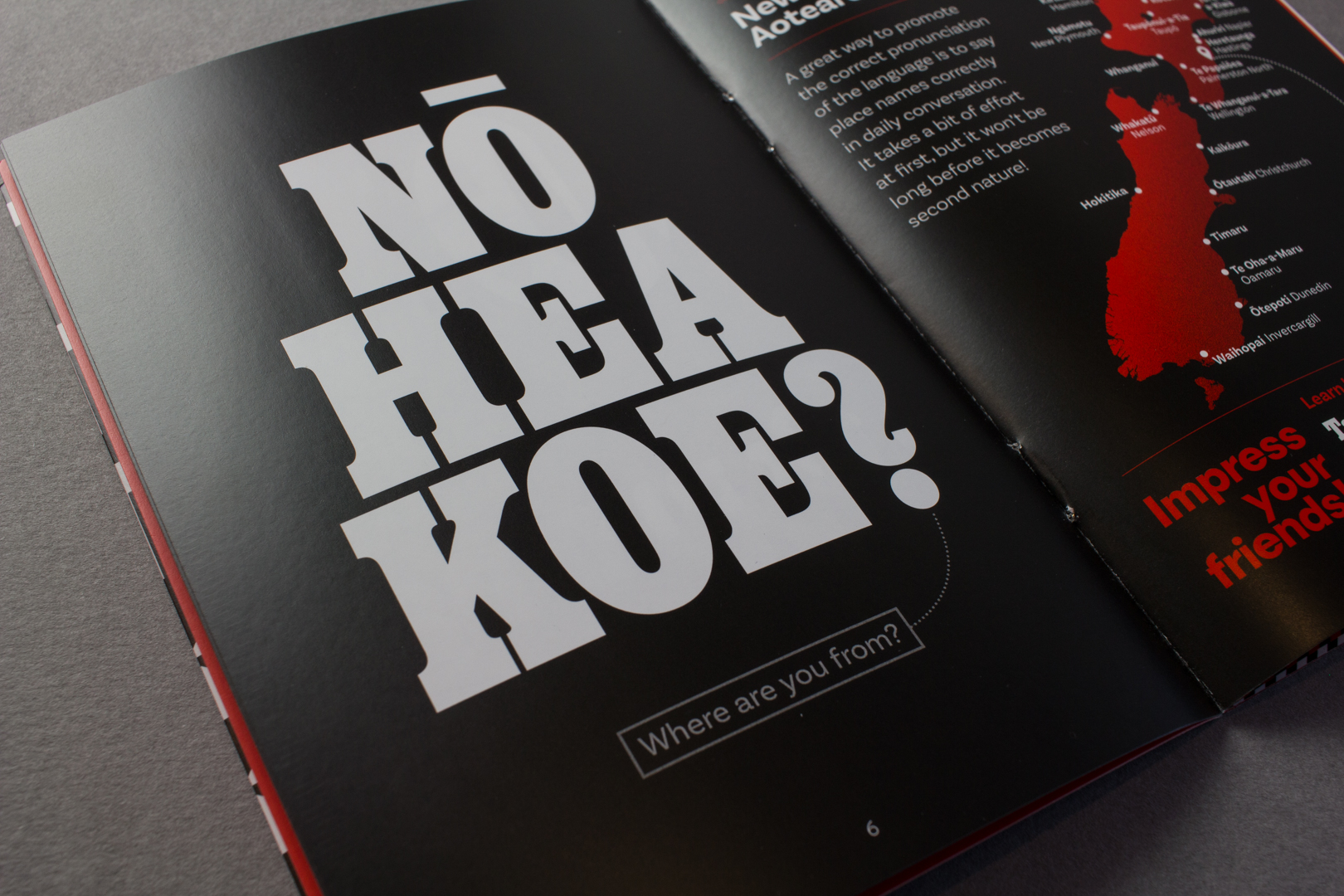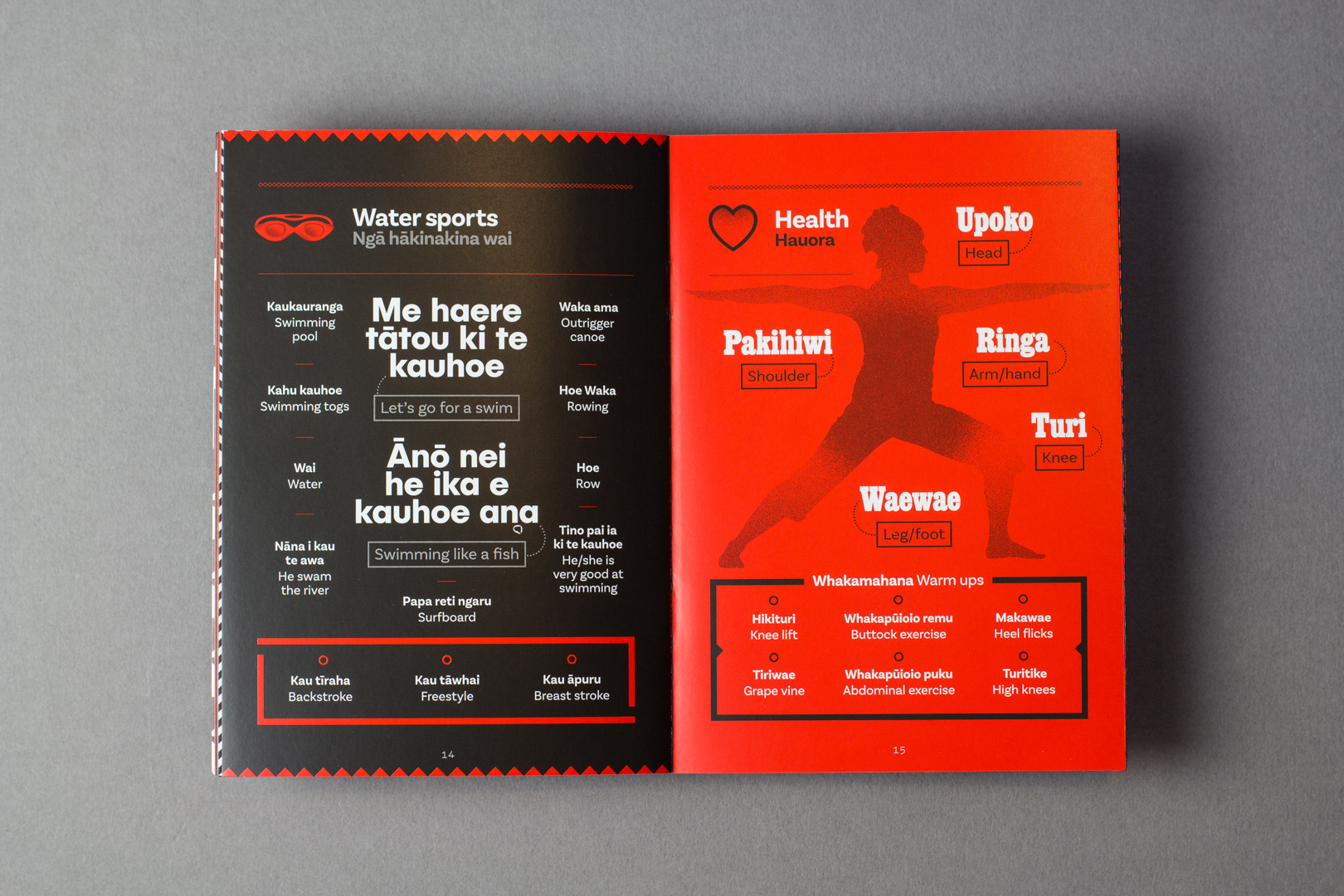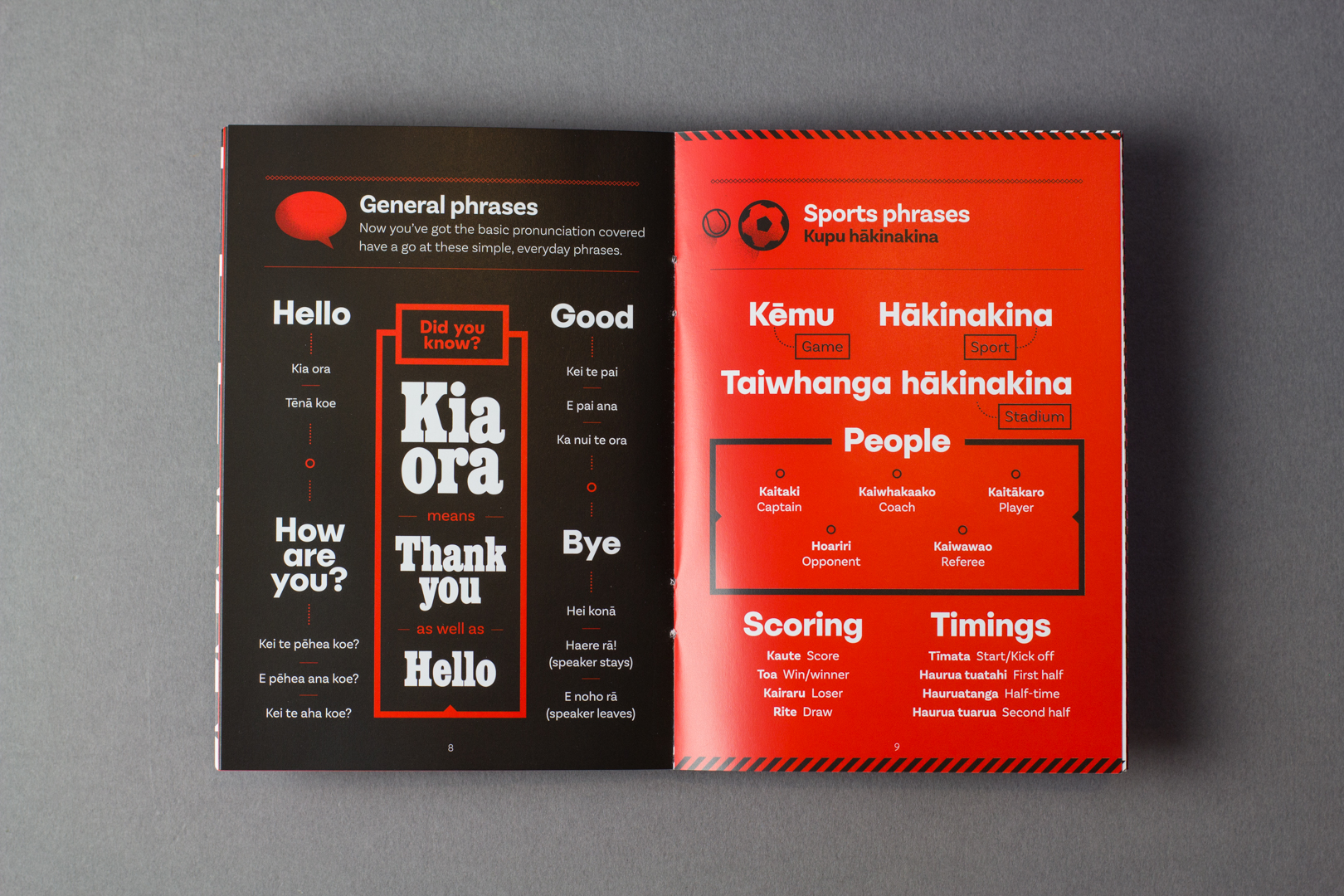 Sports Talk in Te Reo Māori
Te Reo Māori Resources
---
We designed this booklet with Te Taura Whiri i te Reo Māori | Māori Language Commission. This one has a focus on hākinakina/sports, with plenty of whutupōro/rugby phrases to shout out at the 2017 British & Irish Lions tour. The booklet was distributed at stadiums on game day so people were in the ideal place to practice learning and speaking te Reo.
You can download a copy of the booklet from
Te Taura Whiri
website.
---
Client:
Te Taura Whiri o Te Reo Māori
©Copyright 2012–2023 Fay and Walter Ltd. All rights reserved.