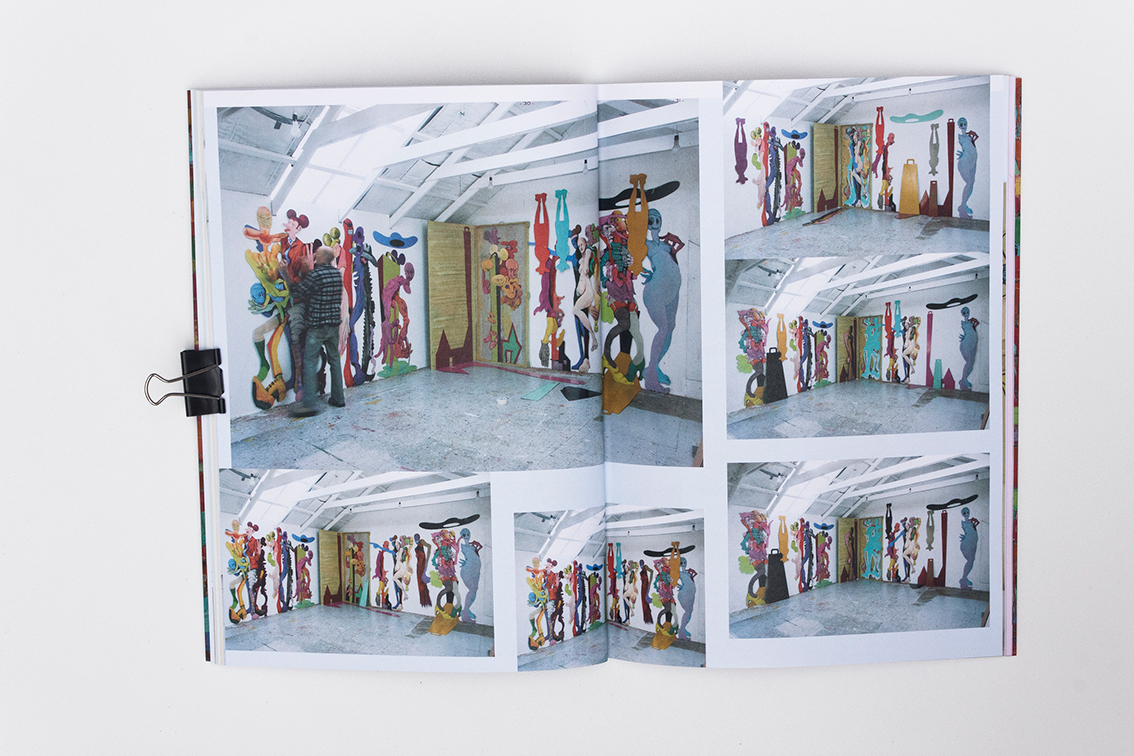 Dandini Comes Clean
Paintings by Robert McLeod
---
We collaborated with Rob McLeod and
PAULNACHE
Gallery to design Rob's book. Rob had designed his last book himself, and while the end result was good, as an artist he didn't want to go through that process again.
His requirements were to include his sketchbook somewhere, so we pitched the idea of die-cutting a hole through the middle of the book and letting the inserted sketchbook nestle in, like a bottle of whisky stashed in a bible. He liked the idea, so our very open-minded printers stepped up to the task (after some discussion…).
Rob had also mentioned he didn't want a traditional 'coffee table' art book, he wanted more of a dog-eared, rough thing that would see a lot of use – from collectors and classrooms alike – so we incorporated machine-creased and hand-folded dog ears as section markers with an image of Rob's tiny works on canvas hidden underneath.
The restrained typography and grid of the book were designed to be a foil to the fluid, anarchic forms of McLeod's paintings, allowing them to dance in and out of the rigid structure.
---
Client:
Robert McLeod
©Copyright 2012–2018 Fay and Walter Ltd. All rights reserved.